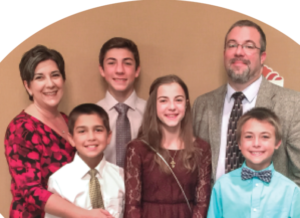 Professional Bio
Dr. Evangeline S. Pianfetti (Vanna) is the District Engagement Coordinator the IlliniCloud, and previously the Professional Development Coordinator for the Illinois Shared Learning Environment for the Illinois State Board of Education. For over 20 years, Vanna was with the College of Education at the University of Illinois at Urbana-Champaign. Most recently, she served as the Director of Operations and Emergent Technologies for the Center for Education in Small Urban Communities.
Prior to this position, she was the Assistant Dean of Learning Technologies and the Director of the Office of Educational Technology (OET) for the College of Education at Illinois.  She was also adjunct faculty with the Departments of Educational Psychology and Special Education, developing and teaching numerous online and face-to- face courses. Her research interests include how technologies and digital media are changing the way we learn, how we learn, and where we learn.  Specifically, she looked at how mobile learning and devices impact learning spaces, delivery of content, and design of curriculum.  She has extensive experience in providing professional development to P12 educators and higher education faculty, and administering, developing, teaching and innovating with online learning environments and promoting 1-to- 1 computing and cloud initiatives.
Vanna also has had a robust history in exploring how technologies are impacting student learning and changes in instructional pedagogy. Her past research included a seven-year evaluation that bolstered student performances in mathematics and science through enabling an innovative technology-enhanced pedagogies and curricula for P-12 teachers. Vanna is a Smithsonian Laureate for classroom innovation in technology.
Personal Bio
Vanna Pianfetti is married to her husband Brian for 19 years, adventurously and proudly raising four children. Matthew is a Freshman at Centennial High School, Emme is in 8th grade and Nicholas in 6th grade at Franklin Middle School, and Lucas is a 4th grader at Barkstall Elementary. Vanna serves as the Vice Chair of the CU Schools Foundation Board of Directors and is actively involved with the Three Hierarchs Philophtochos, Franklin Middle School Booster Club, and Centennial Soccer Booster Club.
In her free time, you can find Vanna volunteering, cheering her boys on at the soccer fields, holding her breath as her daughter competes at her gymnastics competitions, and spending time with friends. She and her husband have lived in Champaign for over 20 years.